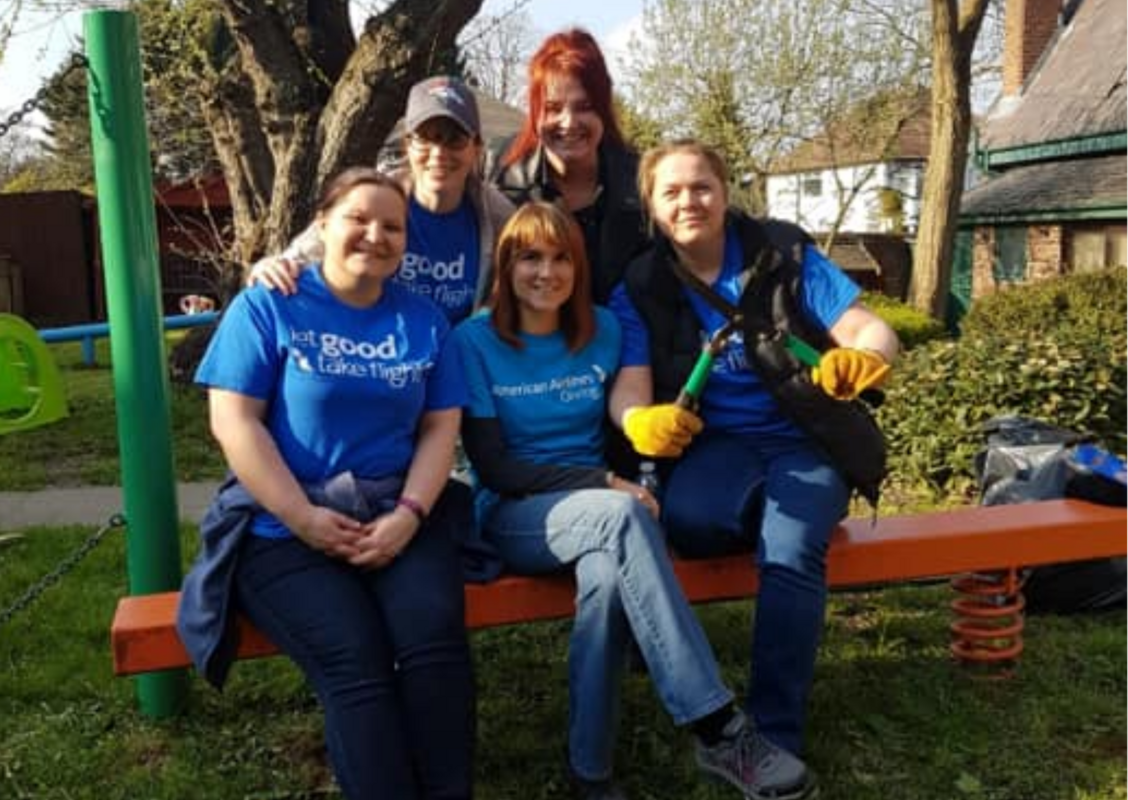 AMERICAN AIRLINES
Twelve Staff from American Airlines gave their hours for others at two separate grassroots Liverpool organisations.
One group helped West Everton Community Council by decorating part of their multi-purpose building. The other groups helped Ronald McDonald House with tidying and garden clearance.
Both organisations were really grateful of the much needed support and staff from American Airlines got so much out of the day and felt great about giving their time helping.
BARCLAYS
Thirteen staff from Barclays went to Brunswick Youth Community Centre to help paint the gym that's used by local Children to play football in. It's all about working together and helping each other where we can. Watch the video below.
An Hour for Others is registered in England and Wales under charity number 1180688 at 615b Cotton Exchange, Bixteth Street, Liverpool L3 9LQ