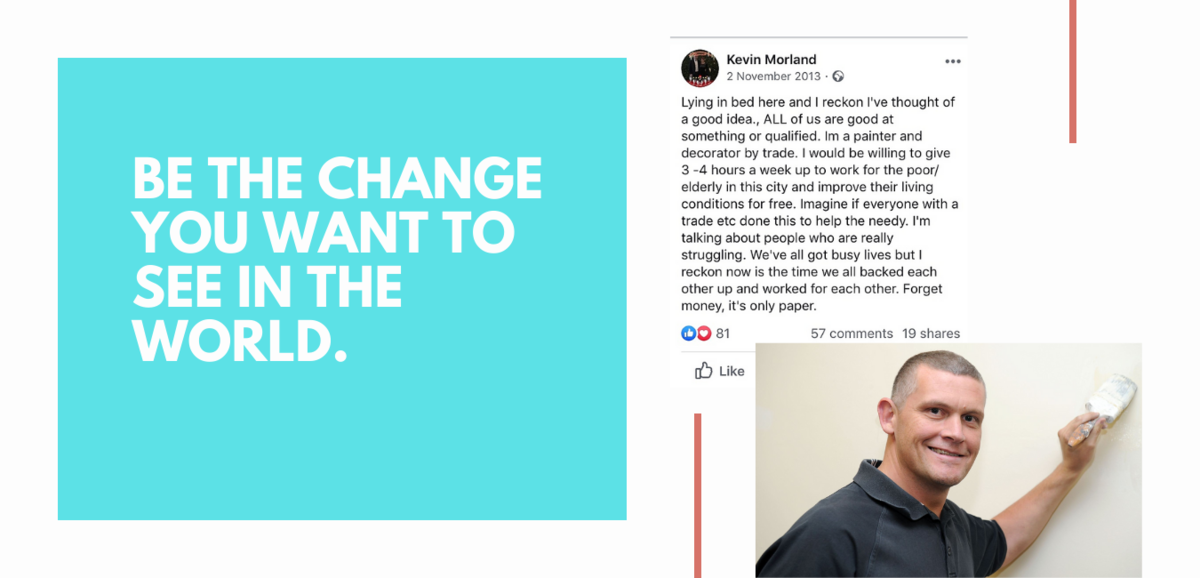 Together We Are Strong.
Every single one of us is part of community and has a responsibility in making it the best it can be. Many of us also have a particular skill or talent that can help improve somebody else's life. Kindness, compassion, respect and belief costs nothing. As busy as life is we can all find sometime each week or month to help build our community and inspire others to get involved. The smallest compliment and act of kindness can transform somebody's world. A community should always support it's most vulnerable and work together to help it thrive.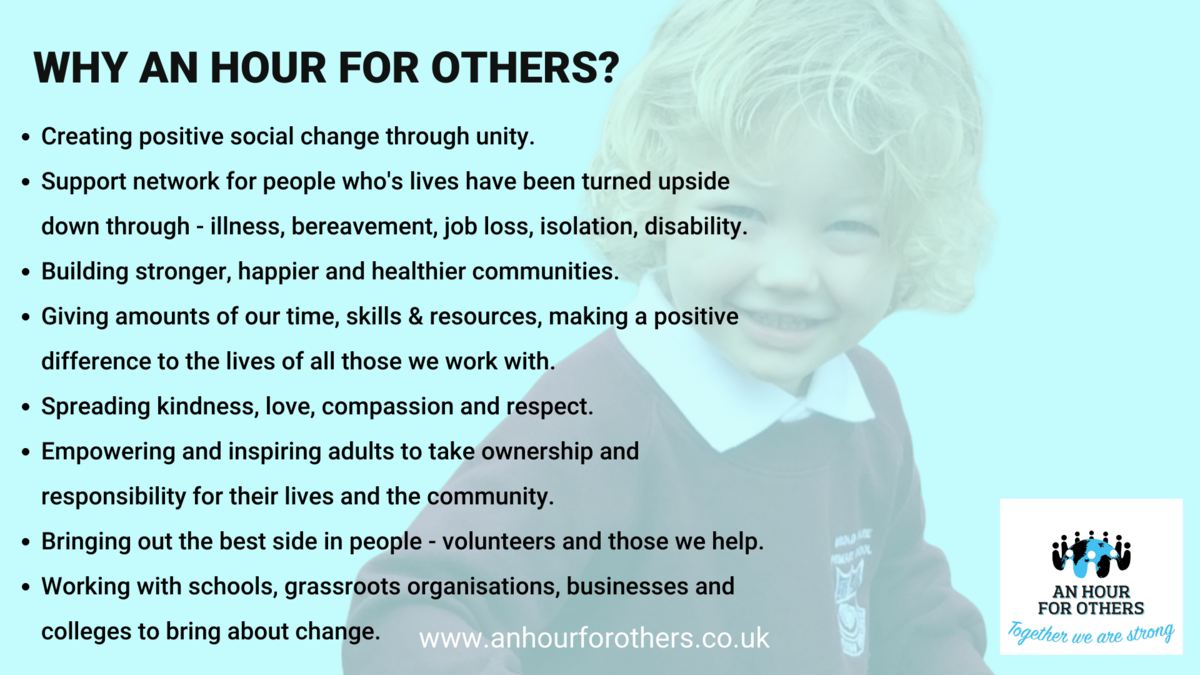 'It is amazing what you can accomplish if you do not care who gets the credit.
When you see groups like 'An Hour for Others' working alongside local schools, community groups and organisations, it is to have a window into what could be the future for our communities, especially those tagged eternally with the words 'disadvantaged'.
Local people, showing the way and making decisions, aided by the state but not controlled by them. It is the common good in action.
'Jeremy Barnes Headteacher - All Saints Primary School Anfield.
Since we began in 2014 we have been working with individuals, schools, organisations, businesses families and communities to tackle and resolve many of the deep rooted issues that are causing much hardship, heartache, difficulty and anxiety for our most vulnerable and forgotten members of society and those who's lives are hit by trauma and heartache. We recognise and believe that every single one of us has the right to lead a truly fulfilled, happy and healthy life. We understand that this isn't always as easy . Through our team of committed volunteers, donors, trade partners and community outreach teams, we want to bring back the concept of true and real community, working together to empower and inspire some of the most vulnerable people and families in society that there are options, there is faith and belief and that they too can enjoy and lead much better lives and not just simply exist within a constant struggle. We have also been of huge support to those who's lives are turned upside down and showed the power of unity. We are all connected in so many ways and each one of us doing our bit for each other can transform our world.