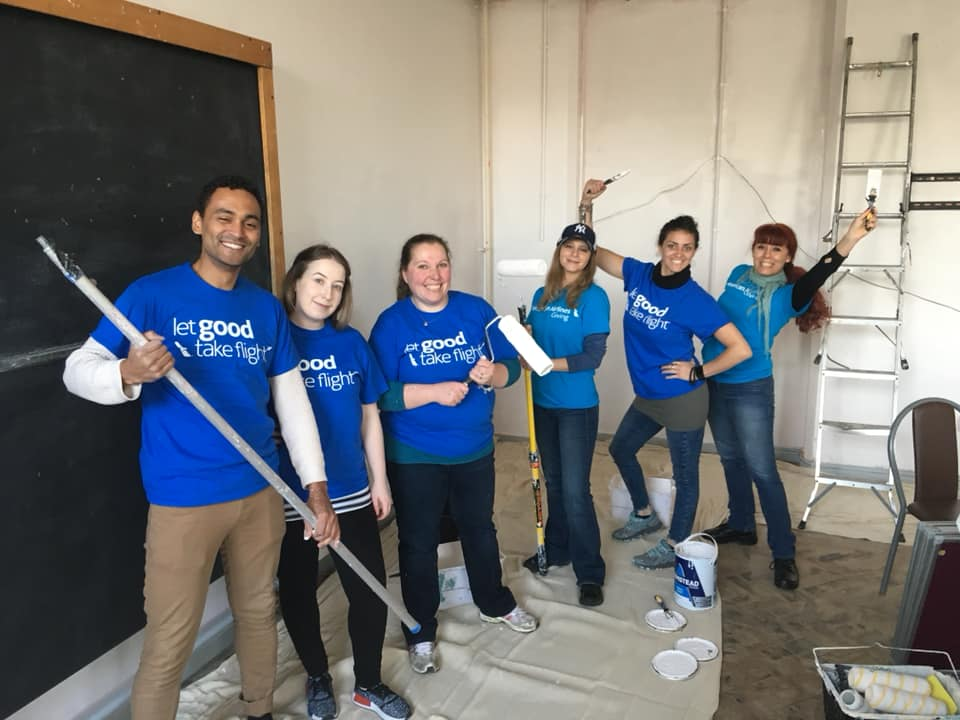 AMERICAN AIRLINE STORY
Over the years many local and international companies have joined forces with AHFO to help us to help our community. There are so many great local grassroots organisations across the City who we have developed strong links with and like ourselves struggle with upkeeping centres and areas around them because of lack of funding or not having the resources, all the time we reach out to more.
Our motto is 'Together we are strong' and we believe that working together and connecting with other local community groups is in everyone's best interests and works toward the greater good in society. AHFO has teamed up with businesses who offer staff for amounts of time or materials and resources which we then utilise in our unity days.
One of these days was when American Airlines joined us and sent two groups of 6 staff for 4 hours, the staff were made up of lovely people from right across Europe including Italy, France, Germany and Holland, all of them were living in Liverpool and loved the City and really enjoyed giving back to help in our community. One group helped tidy a garden at the wonderful Ronald Mcdonald house at Alder Hey hospital. The house is there offering free accommodation to the families of sick children from out of town staying at the hospital. The team got stuck in to the garden cutting grass, clearing weeds and tidying the area up, the garden is used by many children and families providing a quiet space.
The other group made up of 6 volunteers and a professional decorator painted a room that was desperate of brightening up at West Everton Council's centre. The community room is used for many things such as foodbanks, counselling sessions, children's groups, art sessions and stroke clubs. The team really worked hard to make sure it was finished to a good standard in the 3 hours.
'It is fantastic to see what can be achieved in a couple of hours work within a group of dedicated people. The experience was great and it was great to contribute.' Nicole American Airlines