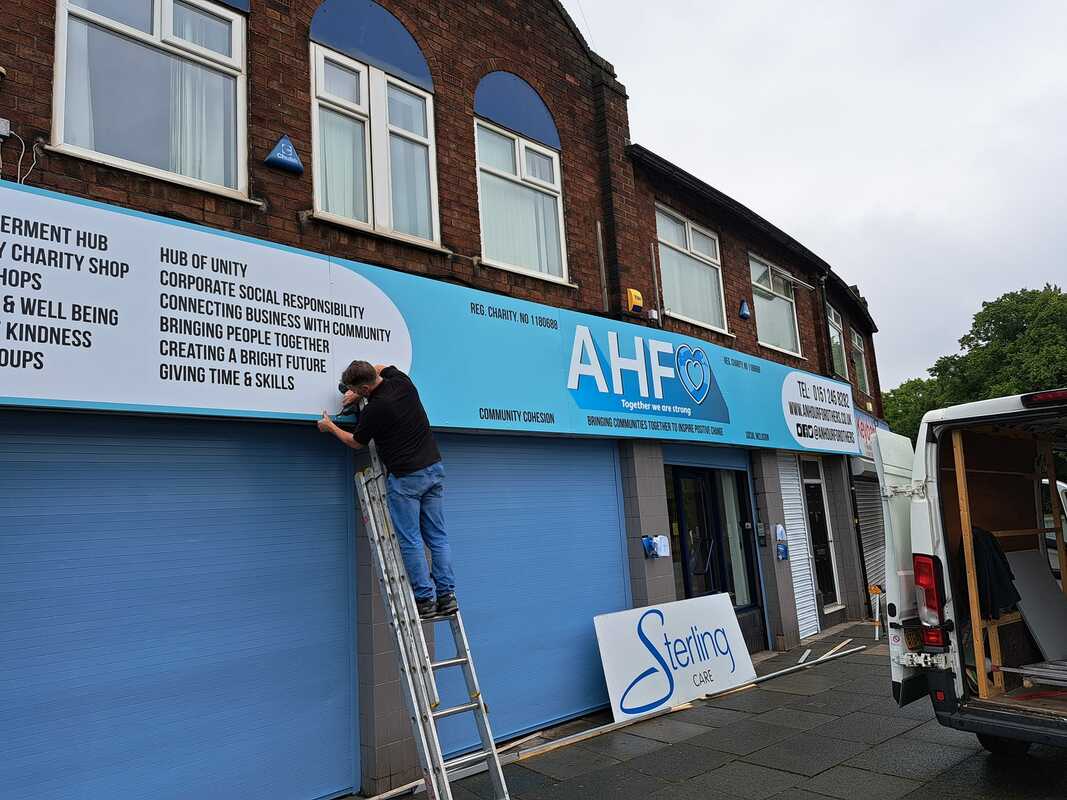 Community empowerment hub in the heart of Liverpool.
After weeks of hard work and community pulling together to help us, we were able to get our new Tuebrook hub open in time for our first summer kids workshop on Monday 25th July 2022.
We are absolutely delighted to be up and running in our premises which is central to so many areas of the City and on a major route into Liverpool. We will still be operating from our office in the fabulous cotton exchange in Liverpool City Centre as we love our links with Bruntwood UK and all the amazing businesses located in that building. The dream of a hub in the community has always been on our minds and as soon as we seen this amazing place come up for rent we knew we had to go for it, it ticked all of our boxes.
Our AHFO Community Empowerment hub will be used partly as a quality charity shop to help us with sustainability and also has a brilliant room we will be using to run workshops and health & well being sessions. Over the coming weeks we will be putting together a full diary of events and workshops which will all be aimed at helping, inspiring and positively impacting lives in our City.
Our very first workshop which is part of our children's summer activities was really poignant as it was delivered by Louise who is the Aunty of our superhero ambassador Louis Henry, the first day of Louise's brilliant textile design workshop actually fell on Louis' 13th Birthday!
If you feel you have a skill or talent that you could share and offer to run a workshop or sessions at our new hub, please get in touch!
The next chapter of AHFO has begun!!!