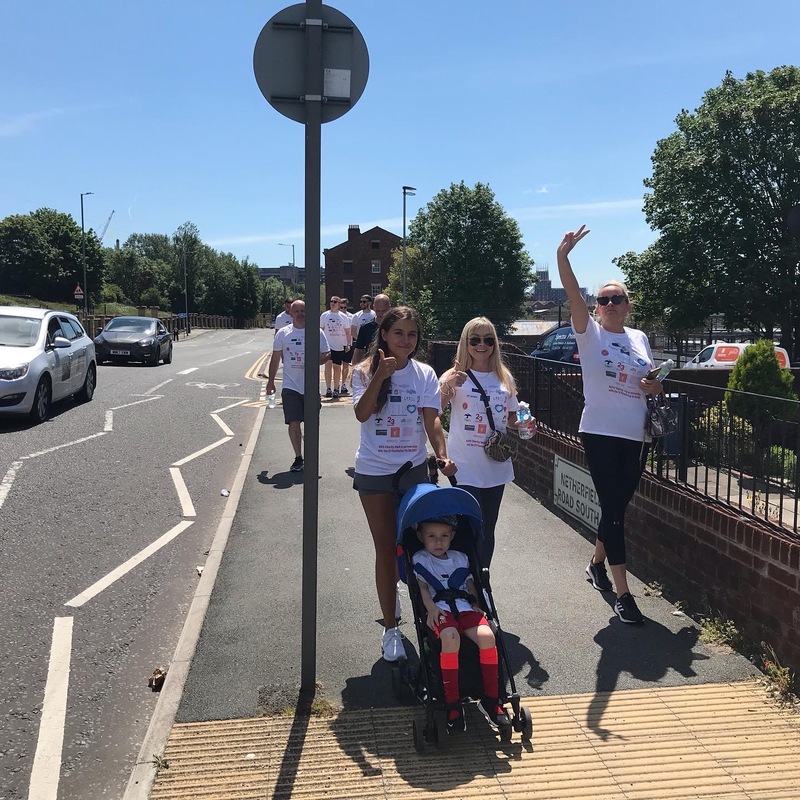 Walk of unity!!
Summer 2021 saw our first ever 'walk of unity' in partnership with Jamie Carragher's 23 foundation. The idea came from our good friend Les Wright of the 23 foundation. Les has a heart of gold and our close relationship with the 23 foundation helping each other meant Les really wanted to help us raise funds, especially after our annual gala was cancelled twice due to restrictions. The superb idea was for people to walk a minimum of five miles following any route they liked from their homes across Merseyside finishing at Taggy's Bar in Anfield where we would get together for food and drinks in their brilliant beer garden. Each walker had to raise a minimum of £100 per person to be eligible to join in.
The day couldn't have gone any better, one of the hottest day of the year brought out dozens of lovely supporters marching from all over the place including Netherley, Bootle and even New Brighton via The ferry (and a few boozers!)
The day raised over £13,000 for AHFO which was massive for us, Jamie Carragher and Dad Philly even found time in their busy schedule to walk over five miles. Jamie's involvement really helped raise huge amounts of interest and support on the day. Massive thanks Jamie, Les , Mike and all at the 23 foundation.