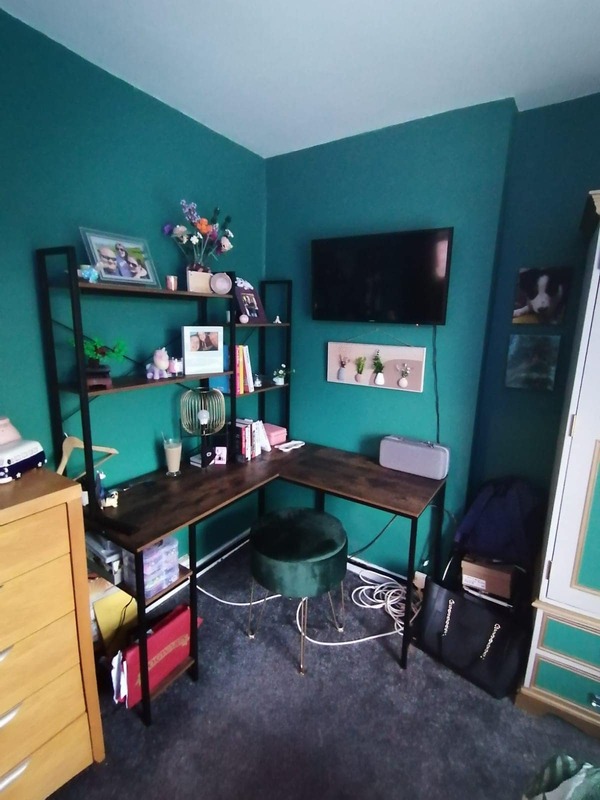 THIS IS COMMUNITY, TOGETHER WE ARE STRONG.
In January this year, AHFO received a referral from a lady who has helped us help others so many times before. The referral was for her friend who had heartbreakingly lost her daughter after a short illness in December last year. AHFO was asked if we could help with painting a bedroom for the ladies 12 year old granddaughter, who had moved in with her Nan. This was as a result of the loss of her lovely Mum.
Thanks to the platform AHFO have been able to build over the years, we knew we would be able to do more, but never knew how much more because everything we do is reliant on individuals and businesses kindness. After a few conversations and within a day, we had decorators, carpet companies, a window blind company, a joiner and with people who had chosen AHFO to donate birthday money too, we were able to buy a bed, desk and soft furnishing for 12 year old Cerys.
When Jay Harrison from Mersey Developments said he would send his lads to put the furniture together, Jay went one further through his kindness and bought a television and also fitted that.
It is times like this, which through the hardest times for people, knowing the platform AHFO has built over the years is able to take the pressure of families at their hardest times makes every stress we go through at the charity so worth while. THANKYOU to John, Joel and all at Vale Decorators, Dave Williams (DW) flooring Jay and his lads at Mersey Developments Martin and Gaynor at ETM blinds, Lee Brown, Kirsty Garner, Denise McGuigan and Morton Scheby for your birthday donations.
Our motto is Together we are strong this gorgeous little girl and her lovely Nan, Auntie and families heartbreak has been supported by you all, thank you so much for helping give Cerys her lovely room which was all her own design too. We have now found new friends with the family and will do everything possible to support them at this time. Cerys, Jo and Dayna are 3 of the strongest girls we have ever met thank you for letting us be part of your journey X