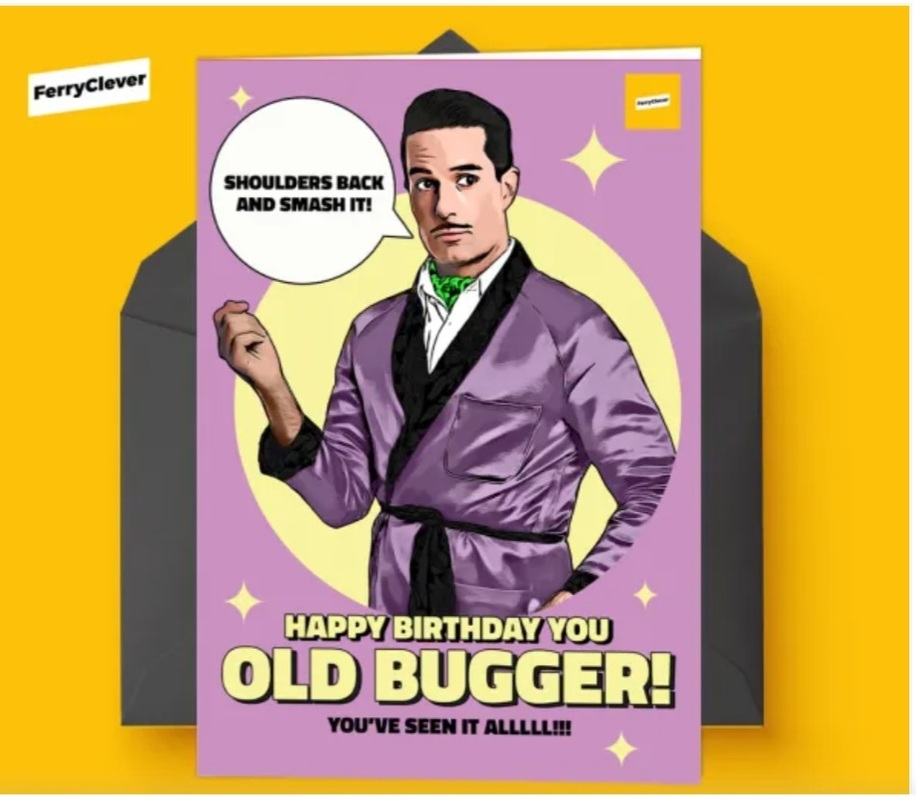 Top comedian and a jolly good bloke!!
Troy Hawke first got in touch with AHFO in the winter of 2021 when he wanted to support us. Troy has a big following in Liverpool and the City has a special place in his heart, because of this he felt it was important that he gives back by supporting local grassroots charities.
Troy's support first came in the design and sale of hilarious 'Chippy tits formula' tea towels which all profits were given to AHFO. Troy's style is unique and it's been no surprise to see how popular he has become since we first met. See Troy in hilarious action HERE greeting Manchester City's team into training camp.
Troy's next support was to take part in a white collar boxing event where he raised over £600 for us, in Troy's words 'I got folded faster than a deckchair on Brighton beach in the height of the pandemic'.
Troy has now contacted us to tell us he has had brilliant birthday cards made which he wants all profits to be split between AHFO and the fans supporting foodbanks. The Troy Hawke birthday cards can be bought HERE.
THANK YOU TROY FOR ALL YOU DO TO SUPPORT OUR WORK!!