AMBASSADORS
Louis Henry is our youngest ambassador and our best little mate! We were introduced to the family 4 years ago and have been close ever since. Louis has Cerebral Palsy, he also has a very rare as yet undiagnosed Neuro-genetic disorder and Epilepsy. Life can be incredibly tough at times with Louis often in and out of hospital and having to undergo multiple surgeries over many years, but the one thing with Louis is that he never stops smiling and laughing and as soon as you meet him you absolutely love him!
We really wanted to make Louis our ambassador as he is inspirational in showing all of us that no matter what life throws at us we can still be positive and make the most of every day. He is our little superhero.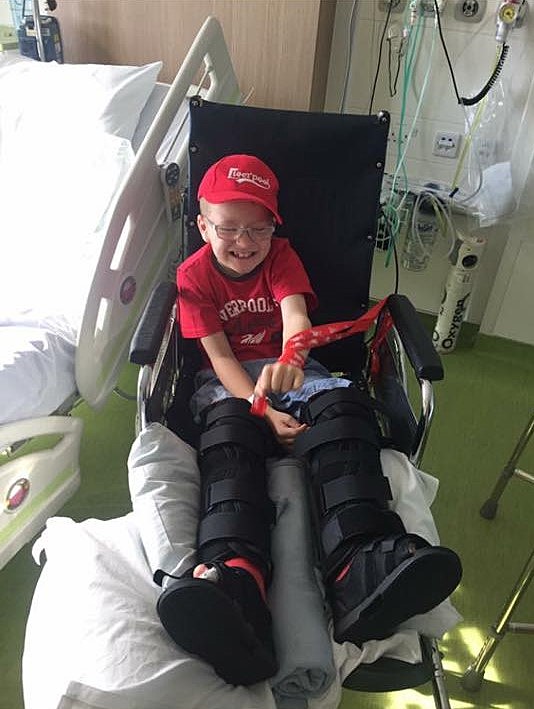 Peter Hooton is someone I've known for a number of years and has always followed AHFO. Peter is the lead singer and founder of the famous Liverpool band 'The Farm' who had 2 famous top ten singles in the 1990's. Peter is Liverpool born and bred and has a real passion for the City and social justice, in the 1980's Peter worked as a youth worker in the City and knows the problems are City faces. We are proud to have him on board helping us raise awareness of the need for unity in our communities and know how much his values and morals match ours.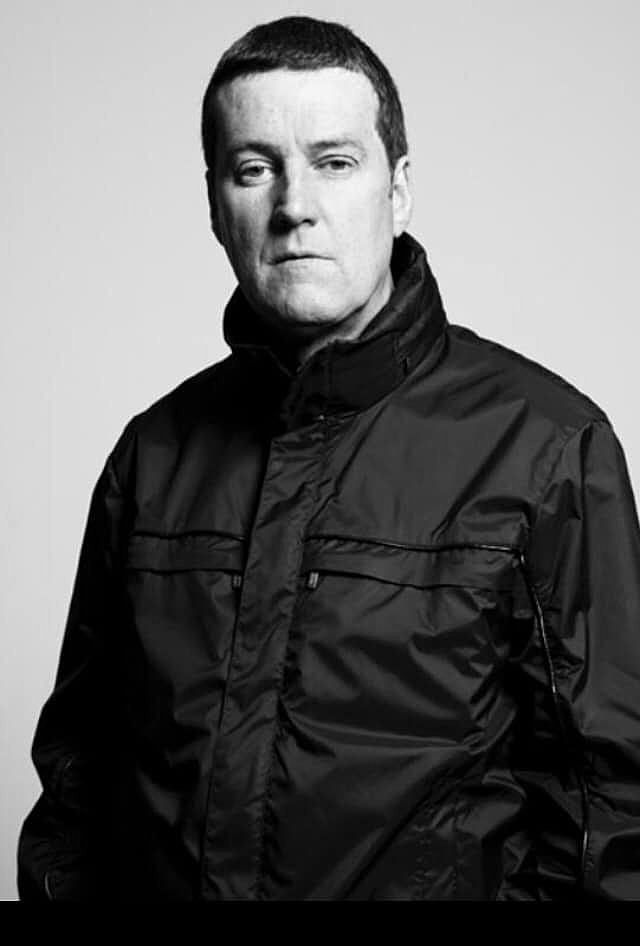 Ragnhild Lund Ansnes is a famous Norwegian author , journalist , conferences and lecturer. From the very first days of An Hour For Others the people of Norway have been such an important help to us supporting us in so many ways from fundraising to clothing and toy collections to providing thousands of pounds worth of vouchers at Christmas for local children.
We were delighted when our good friend Ragnhild agreed to be our ambassador and maintain our strong links with the lovely people of Norway and Scandinavia in general. Ragnhild who now lives with her family in Liverpool and absolutely loves the City has written two official club books for Liverpool FC ( Liverpool Hearts in 2010 and Liverpool Heroes in 2012), and is the first woman of all time to have written official club books for the iconic club. Her blog, liverpoolhjerter.no, has readers in 41 countries worldwide!!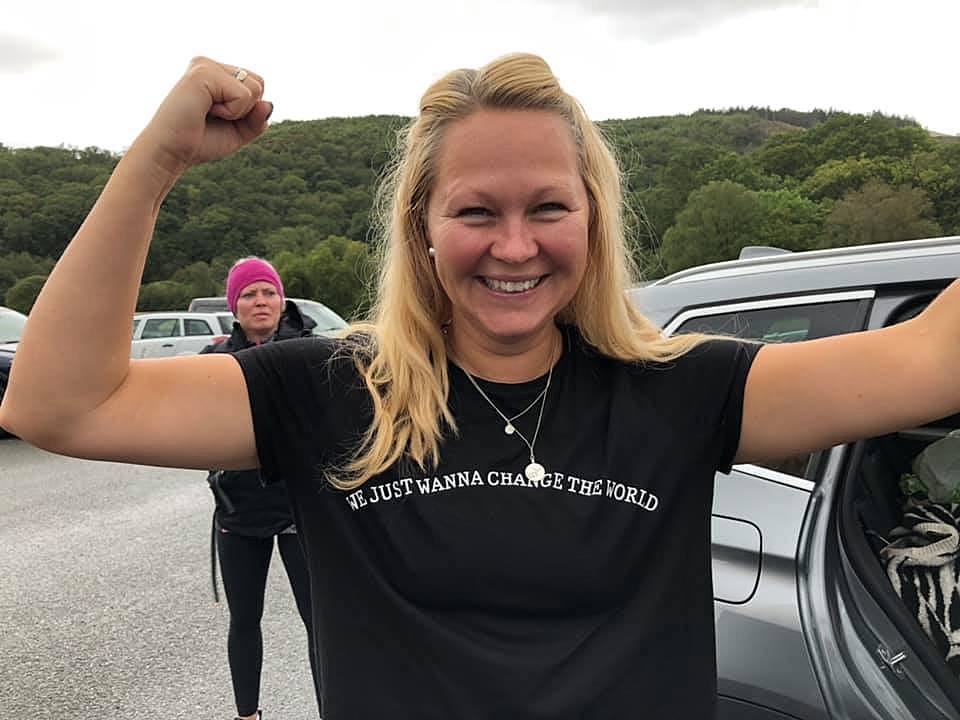 Alan Fletcher is an Australian actor of stage, television and film. He is also a musician. He is best known for his role as Dr Karl Kennedy in long-running soap opera Neighbours, and Harry Stinson, Kim's adoptive father in Lift Off. Along with co-star Jackie Woodburne who plays his wife, they are two of the series most popular and longest serving cast. Alan is also the 3rd longest serving actor in an Australian serial. Alan came along to our 2019 gala night with our trustee and friend Wayne Scholes whilst visiting Liverpool, Alan really loved the concept of 'AHFO' and was only to happy to become another of our Ambassadors and will be spreading our message on the other side of the world in the beautiful City of Melbourne. Maybe it wont be long until An Hour For Others also pops up in Australia?....
Peter McGrail is a young Liverpool boxer with a huge future in the sport and an already impressive CV! Peter has expressed a real hunger to work with us to help local children who may find it hard to access or afford gyms and are at risk of joining local gangs. An amateur boxer who is affiliated with the Everton Red Triangle club in Liverpool. In 2014 Peter won bronze medals in the Youth Olympic Games and World Youth Championships. In 2017, he became European champion and went on to claim bronze in the World Championships.
In 2018, he won the gold medal in the Commonwealth Games held in the Gold Coast. In 2019, Peter was selected to compete at the European Games in Minsk, Belarus. He also competed at the World Championships in Yekaterinburg, Russia where he won the bronze medal after losing by split decision to Lázaro Álvarez in the semifinals. Peter will also be representing Great Britain at the 2020 Tokyo Olympics and stands a real chance of walking away with a medal. We're proud to have another young talented scouser with a passion for helping his City on board.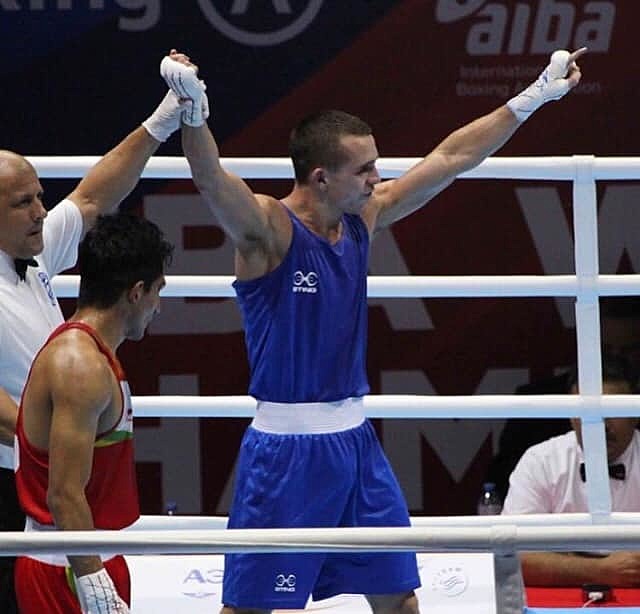 TRUSTEES
Wayne Scholes is a British businessman, the CEO of Red Touch Media and the former owner of ice hockey club the Telford Tigers. Wayne has helped AHFO help others immensely for many years in many ways and is someone who really cares for the world around him. Wayne has always been ready to help and offer advice anytime needed and has become a really close friend of ours, he is a genuine man with a heart of gold and we were delighted when he joined our board of trustees this year.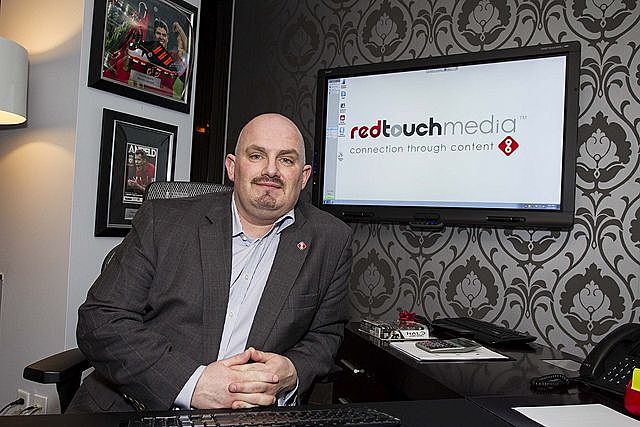 Sheila Coleman epitomises everything that makes Liverpool unique and special 100%, and we were over the moon when she agreed to be a trustee of ours. Sheila campaigned for 30 years as the spokesperson for the Hillsborough Justice Campaign in the search for truth and justice after the 1989 disaster where 96 Liverpool fans died at the FA Cup semi final. Sheila is passionate about social justice and the need for positive change and is a real asset to have on board.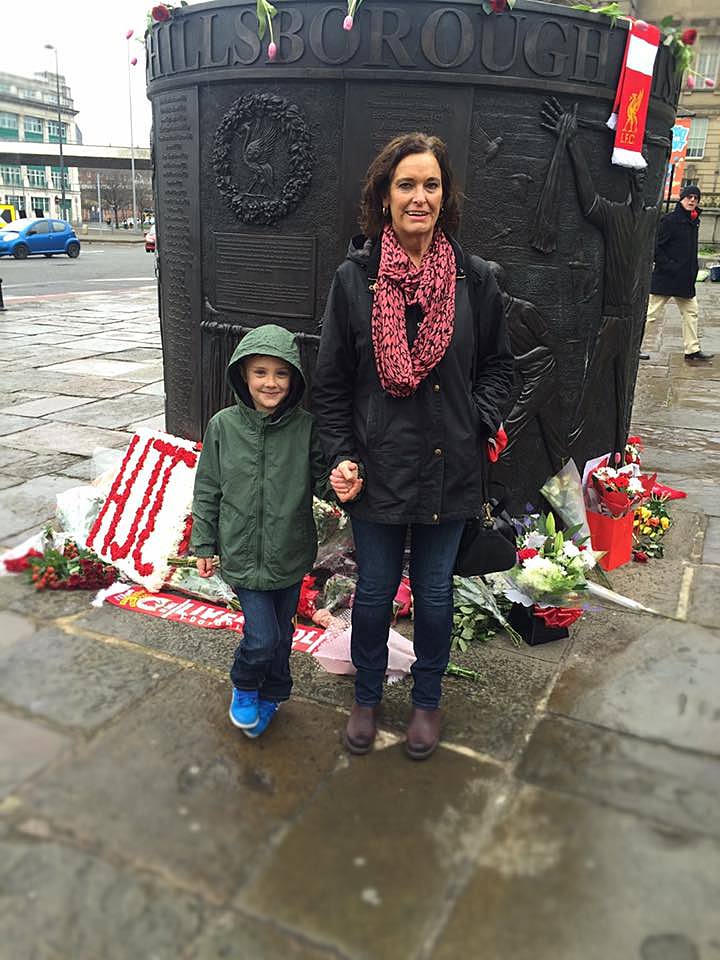 Joe Gervin Director of LPS (Liverpool Property Solutions) and In-House solicitor. LPS Real Estate manage a wide range of sales and lettings of property portfolios throughout Merseyside. Joe and wife Jane approached AHFO back in 2015 offering to help in anyway they could. Over the years Joe and Jane's support and expertise has been invaluable to us and we were delighted that Joe joined our board of trustees.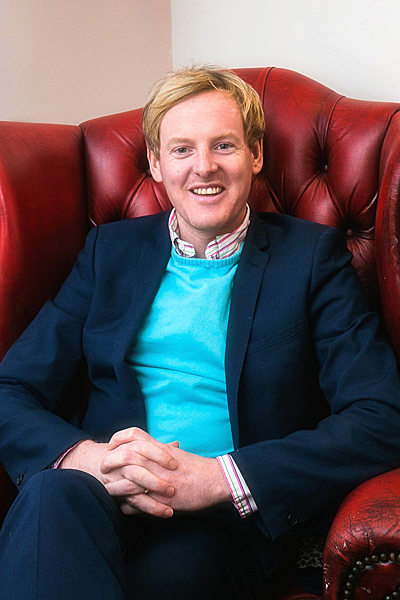 Andrea Watkins