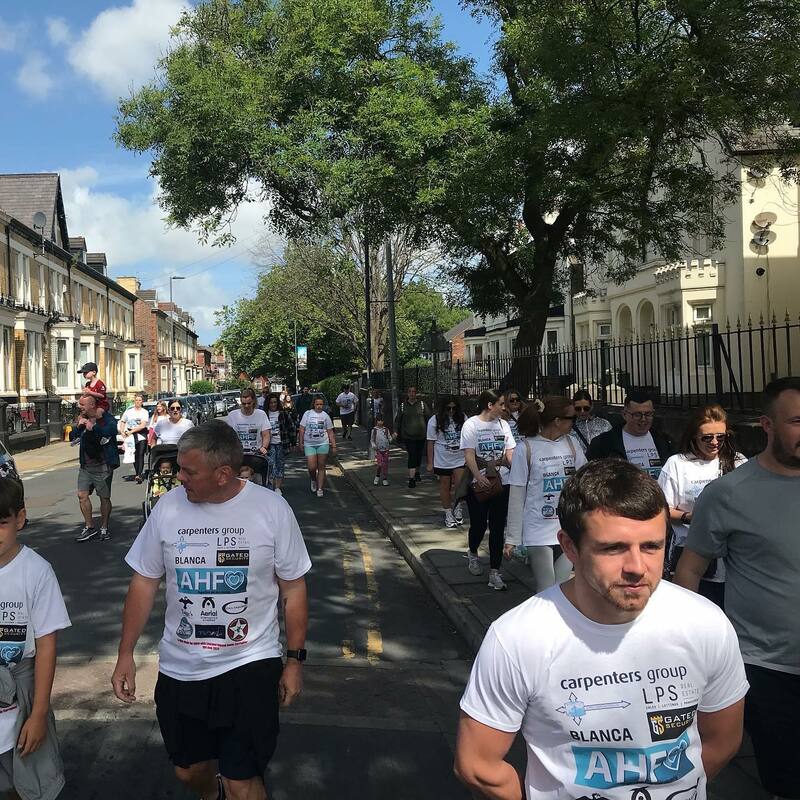 Saturday 18th June 2022 was another great day for An Hour For Others and will live long in the memory. Over 60 people joined together to walk 5 miles to raise funds for AHFO. For the second year running Liverpool FC legend Jamie Carragher supported the day and joined in the walk.
The 5 mile walk finished at Taggy's bar on Anfield Road, some walkers chose their own 5 mile route from home, many of us met at Taggy's and completed a circular route around Stanley park a few times.
The walkers and many families joined together after the walk for an afternoon of fun and community togetherness which ended with the brilliant musician Anthony Brady playing an incredible set which had everyone up bouncing!!
Big thanks to all the sponsors of the event who were - Carpenters Group, Blanca Sport, Aerial Gymnastics, Liverpool Property Solutions, Scouse Republic, Taggy's Bar, Deltasonic Records, Adam Boakes, Schoolofrox, Gated Security, Go events productions, Supply Chain Solutions.
Huge thanks to everyone who joined us and made the day so special, big thanks to Les Wright once again who goes above and beyond to support us with the planning of the day.
We were delighted to have our ambassador and future world champion boxer Pete McGrail walking with us too. Great to see legend Jimmy Flowers there to support us as always. Also big shouts to Ian Daley & Stephen Spencer who done 5 miles even though they both have chronic pain they battled on.
Next year will be bigger and better again hope to see hundreds there next year marching from Liverpool city centre spreading loads of positivity. Watch this space.......