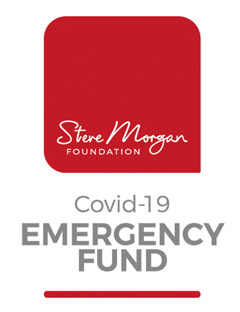 THANK YOU ALL SO MUCH

Ahfo's was founded 6 years ago and our mission is to
BRING COMMUNITIES TOGETHER TO INSPIRE CHANGE. Although this time is a really unsettling time for us all, one thing that has happened massively not just in Liverpool but all over the world, is people have came together like never before and are caring about each other, which needs to continue after this is over too. If we want to see a better world for our kids to grow up then caring about each other has to happen always.
Over the last 3 weeks Ahfo's has had to change our normal services, so the platform we have built up for 6 years can be utilised to its full potential. We wanted to share with you the changes and the support we have received so far.
Added hundreds of new volunteers to our data base
Partnered up with local businesses, butchers, fruit and Veg shops, bakeries to support them at this time. With monetary donations we have received we have been able to and will continue to buy fresh meat, fresh fruit and veg and stuff from the bakery to put together packs for vulnerable families and elderly. Which Ahfo's volunteers will be going out today for our first drop offs
Partnered with local food banks to support them with our volunteers for packing and delivering parcels
Set up a support line for Elderly living in isolation to call, a line that will be available every day with support from Ahfo's volunteers
Health and well being organisations and individuals sharing videos with us on our social media outlets to help with stress and to calm us at this time
Partnered up with community groups and schools to provide activity packs for the children whilst at home, again this will be on going right through this time
Businesses and individuals have gave hundreds of Easter eggs, all will be going out over the weekend with activity packs
All of which without our team behind us would not be possible to manage. We have all been working long hours to ensure that this can happen and remain to grow each day.
It would also not be able to happen without YOU , YOU the volunteers who have joined up on our website, YOU the businesses, organisations and individuals who have supported us financially, YOU the person who shares and supports our posts.
So far we have been able to support nearly a 1000 people, with food, arts and crafts, a phone line for people living in isolation, support local businesses by buying there stock, support with health and well being
I will be sharing pictures and businesses, individuals that have supported us over the coming weeks to show in pictures what the power of us all uniting, what can and is being done.
As our moto says
Together we are strong ❤️