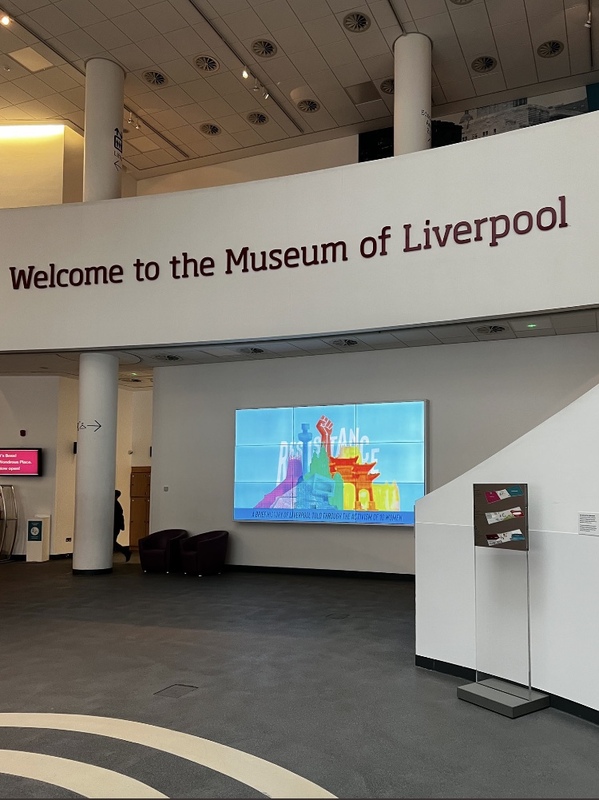 FIITING RECOGNITION FOR ONE OF LIVERPOOL'S FINEST FEMALE WARRIORS!!
As part of International women's day An Hour For Others co founder Gillian Watkins has been recognised as one of Liverpool's biggest female activists who has made a positive difference in the City. Gill's story is showcased in the museum with 9 other amazing, powerful scouse women!
Between March 8th and 18th there is a display celebrating 10 of the cities biggest female activists who made a difference in Liverpool, Gill was nominated and chosen by a panel who were touched and inspired by her incredible story.
At the age of 16 Gill was involved in an horrendous car accident that left her on a life support machine for two weeks. Still recovering over the next few years she then endured years of domestic violence while becoming a young Mum. Gill admits times got so tough she thought about ending her life.
For her little baby girl she done everything she could to better her life and that of her little girl. Gill found a fire and determination to study hard to become an accountant, she smashed it and is an inspiration to all single mums out there.
Her love for AHFO and wanting to make an impact in people's lives meant Gill sacrificed her amazing career in the financial industry to build AHFO and make sure it continues bringing communities together inspiring positive change.
Gill is the force behind AHFO and her passion, courage, determination and sheer love has impacted our city massively over the years.
The greatest thing about this is it shows any young mum struggling badly going through domestic violence there is hope, there is a future. Gills story can inspire millions we have always said it
The team are proud of such an incredible woman, and this is a fitting reward for all she went through and became.