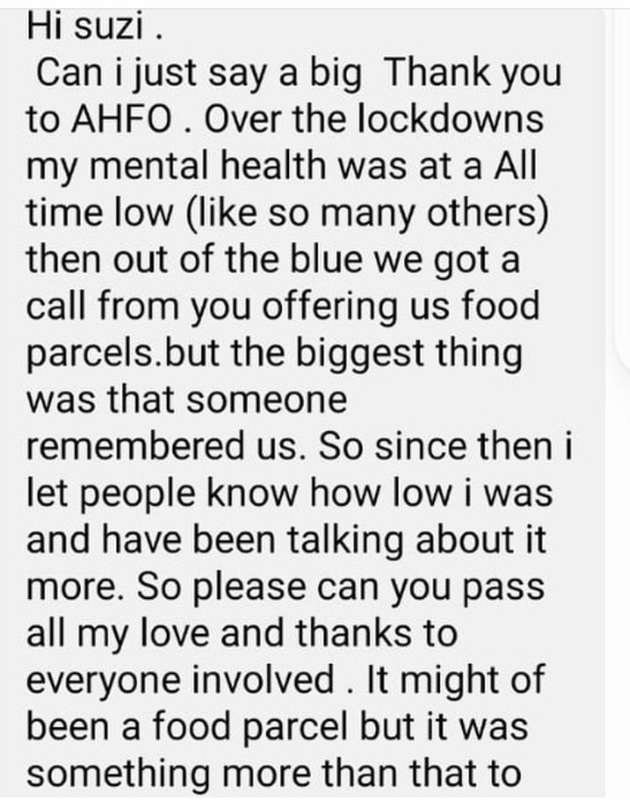 ONE SMALL ACT OF KINDNESS CAN MAKE THE BIGGEST OF IMPACTS ON A LIFE.
The message above was recently sent to Suzie and really does show the impact an act of kindness can have on a person's physical and mental well being. From day one we have pushed kindness and it's potential to change world for the better, for some reason in today's society kindness can be seen as weakness and even talking about it raises eyebrows. We receive messages all the time from people who have been supported in their darkest times and each one is always full of gratitude and appreciation that there are good people out there wanting to help others.
During lockdown AHFO set about delivering food parcels across the City to hundreds of isolated families, so many were really struggling mentally, feeling alone and vulnerable. This simple act went such a huge way in this man's life, just to know that people were out there thinking about him made him realise he was not alone.
To all who support us and offer your kindness, you are making a difference in this world, kindness is real power.