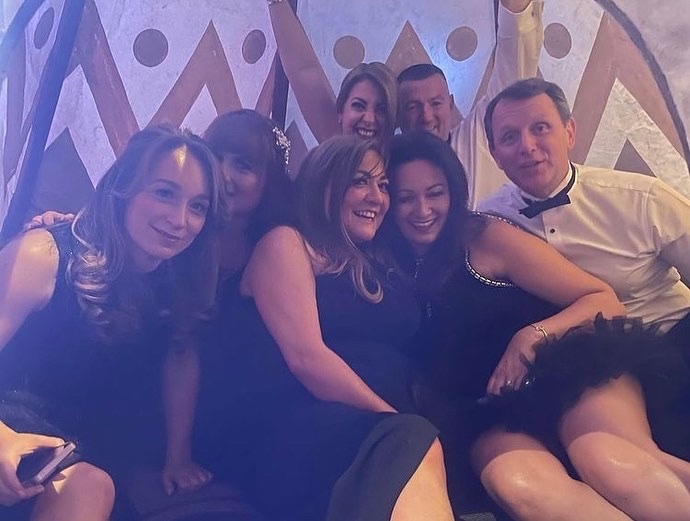 AHFO GALA 2022 WAS A HUGE SUCCESS!!
Our annual gala nights have got bigger and better each year, we never know how we can top the previous one but somehow we do. This years was held at the fabulous Titanic Hotel 'Rum Warehouse.' We had decided on a wild west meets coyote ugly theme which went down really well with many guests looking the part dressed as cowboys, cowgirls and even a few Apache Indians mixed in!
We've had so much positive feedback from many of the 300 guests who said they were 'mind blown' and 'amazed' at how good the night was. The night started with brilliant performances from two of Liverpool's most talented groups who we have partnered with for many years - Vogue Dance Academy and Aerial Gymnastics entertained the room with special 'wild west' routines.
The night consisted of raffles, auctions, emotional videos from some of the lovely families speaking about being part of the 'AHFO family'. The incredible young local musician Anthony Brady played a brilliant set which got the dancefloor bouncing! Guests were served a gorgeous 3 course meal in between playing at the casino and riding a Bronco Bull, some of the efforts trying not to fall off were hilarious. The energy in the room was electric and to finish the night in style scouse DJ Legend Lee Butler brought the roof off with his set. lee even got our own founder Kev up on the wheels of steel and he had everyone in stitches thinking he was headlining Ibiza!!
Another special night shared with so many special people who supported the work of An Hour For Others, thank you all so much for helping us carry on the work we do in The city of Liverpool making life better for many families and inspiring a positive change. Next years gala promises to be the biggest and best yet as it will be 10 years since the idea Kevin had of creating a change in the world around him by changing himself first. That idea is now firmly reality and so many people are now benefitting and seeing positive change in their own lives.
From the bottom of our hearts thank you so much to every single person who made our night so special.
TOGETHER WE ARE STRONG